Mike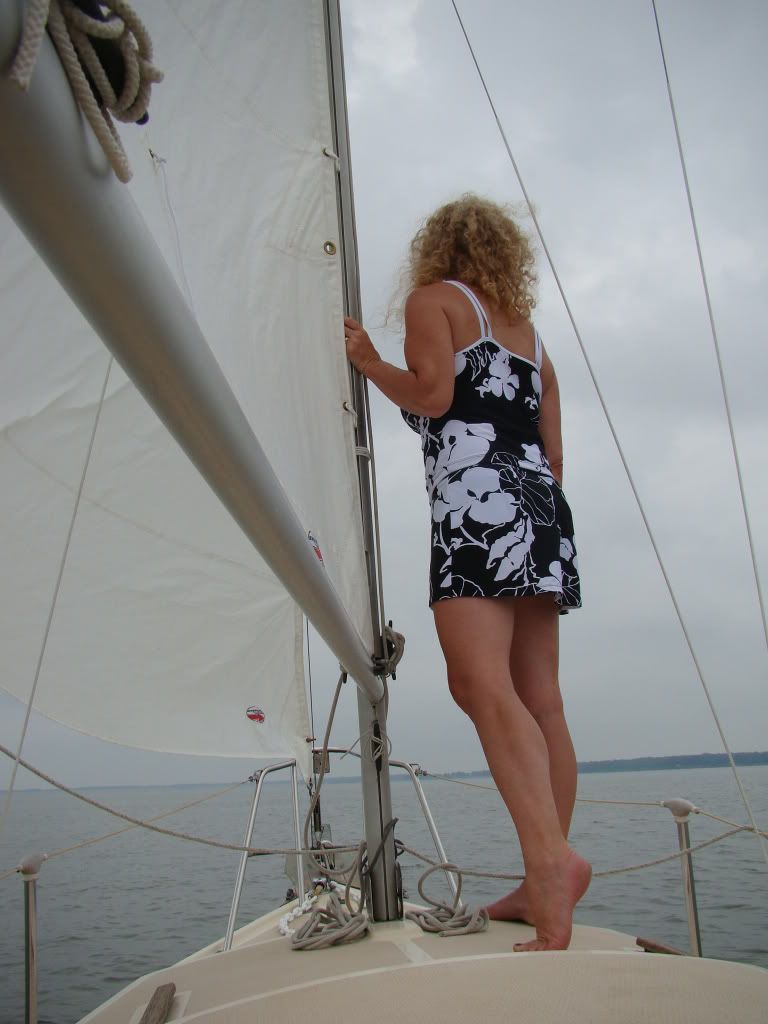 The Admiral - Brenda
CP-19 II interior
Prettiest '84 CP16 around.
19 under sail in Door County
Brenda loves to work the bow changing sails and anchoring. Strange woman.
It is nice to have equal sailing partners. We can each go bowriding.
Sailing school near Ephraim in Door County
Mike
Admiral B
Brenda on Lake Monona
B lovin' the warm weather
Mike
At anchor off the Edgewater Hotel on Lake Mendota (Madison) listening to a reggae band on shore.
Brenda's favorite sailing spot. All she needs now are some dolphins to watch.
Door County Sunsets.
A fine day of sailing, beautiful sunsets, great friends and Drambuie. Doesn't get any better than this.
Nauti Dream - Hunter 22 owned by our sailing buddies Jim and Joni
B and Sarah on the bow
CP 19/II interior
Weems and Plath lantern always adds a neat ambiance to the cabin or dock.
Hot weather sailing - B's favorite kind
CP 19/II Bowsprit
Love the portholes in the CP19
Peninsula State Park, Door County, WI






Artists painting our sailboat in Ephraim.
Mike and Becky with their beautiful CP19 called Island Time.
Sailing friends on Lake Carlyle in Illinois. Two CP16's
Cal and Merry aboard Little Darlin', a highly modified Com-Pac. He actually cut it in half and widened it!
Miss Adventures on Lake Carlyle. Joan and Carl at the helm.
Island Time
Steve and Sarah aboard the Audrey J. A fast sailing CP16. How does someone 6' 5" sail on a 16 footer?
Beautiful Lake Mendota sunset.
Mike rowing to work while Brenda spends her day off lounging on our CP19 at anchor.
Amphicar on Lake Mendota. Sure is strange to see a car go floating by.
Sailing on our 25th Anniversary